I have actual content, I swear.
But before we get to the fact that Gina Curano is my new girl crush, I thought I'd share a few things with you:
sh*t people say in LA
While I have not snorted coke with Skeet Ulrich, I am verbatim guilty of the parking quotes, and yes, a couple of other things:

21 Jump Street? I am SO THERE.
Much to Sachiel's horror in the movie theatre lobby, I fully intend to partake of this, because unlike my erstwhile roommate, I'd already seen the trailer:

I love two things about this movie:
1. They're not even trying to take any of it seriously.
2. The fact that every time they do promos for this movie, they'll have to say "Oscar nominee Jonah Hill" really is just made of farcical win.


---
---
How to mess with people on the highway: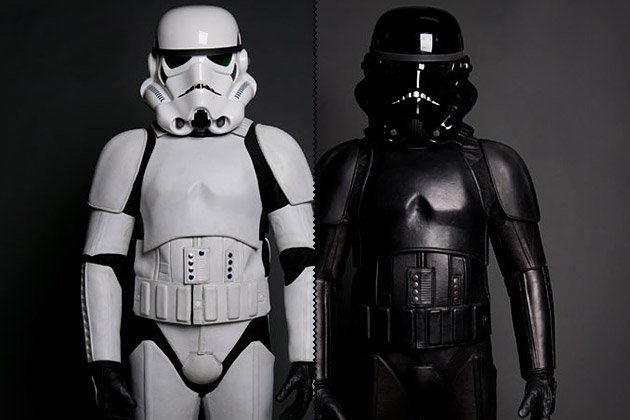 That's right, it's a storm trooper motorcycle suit.
I'm not even gonna comment, you just go ahead & think up your own remark for this because anything associated with this will automatically be awesome.
Other news?
I got my arse in gear & fixed the couch, thus making the dogs very happy.
Slowly but surely unpacking things, thus making the cardboard box recycling plant busy.
Have been sucked in over on pinterest, thus losing hours of my life, but with some good source material.
Now need to actually do something with said source material
I am in a waiting mode for a few things, and it's driving me beserk.
More to come:
At one point last week, I tried to work out but was defeated by my lack of a dollar bill. I really wish I was kidding about that.
Ya know, for a group so up on relaxation, yoga peoples need to chill the eff out.
Haywire made my world shiny.
There actually does come a day when you stop missing wheat. Now, if I could just give up sugar.
When in doubt about a soup recipe, just throw it in the slow cooker for a day. It really does make everything better.
… except cheesy cauliflower. (don't worry, the crock pot is fine. I didn't even try.)

Music: Bach, the Cello Suites – Yo-Yo Ma